| | |
| --- | --- |
| | PetShrink - Background |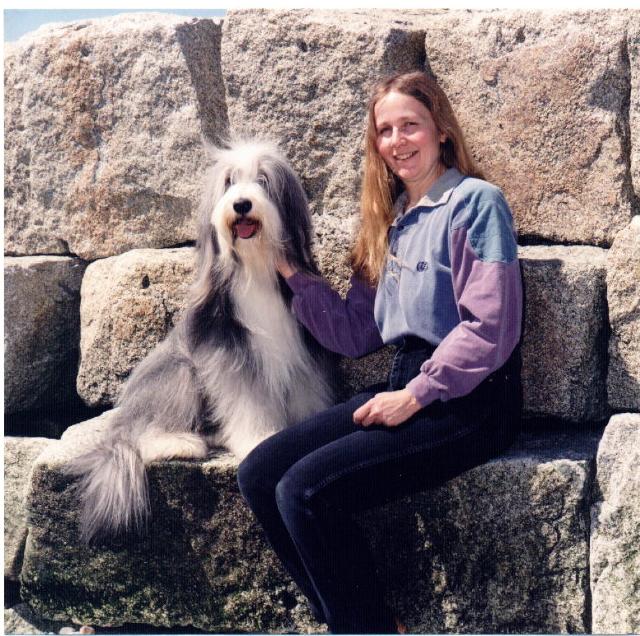 Dr. Aronson, with Champion Five Fields Taran Glas "Ghost"
Linda Aronson DVM, MA
Dr. Linda Aronson is originally from England, and received her bachelors and masters degrees in physiological sciences from Oxford University. She received her DVM from Tufts University in 1995 and spent two years consulting with clients and conducting research in what was then the Behavioral Section of the Surgery Department of Tufts Veterinary School. Since leaving Tufts she has been consulting privately with clients on behavioral problems as well as working with veterinarians both in the United States and around the world. She is currently involved in a research project with Dr. Nicholas Dodman at Tuft's Cummings School of Veterinary Medicine. This is a double blind placebo study examining the efficacy of thyroid supplementation for treating dogs with owner directed aggression that have suboptimal thyroid function.
Dr. Aronson has made a life-long study of animal behavior, both in domestic and wild animals. While she is available to work with captive wild species, the primary work at PetShrink will be with privately owned dogs, cats and horses. Dr. Aronson breeds and exhibits champion bearded collies and is a lifelong rider. She writes a monthly column on horse behavior for the magazine Practical Horseman, and has contributed many articles on behavioral topics to both lay and professional journals, as well as a chapter to the textbook Psychopharmacology of Animal Behavior Disorders (ed Dodman and Shuster).
Dr. Aronson is strongly committed to consulting and communicating with primary care veterinarians and animal trainers involved in patients' care and well-being. She welcomes the opportunity to discuss unusual or difficult cases.
For Consultation & Appointments Contact:
PetShrink
117 Lyman Road
Berlin Ma 01503
Phone: (978) 838-0143
Fax (978)838-0216
Cell: (508) 494-5405
e-mail: dvm@petshrink.com